Features of adminLTE v2.3.2
HTML5 & CSS3
Verified HTML5 and CSS3 syntax by W3C services.
Responsive design
Work with the site will be convenient for large desktop computers to small mobile devices.
1000+ Icons
More than 1000 icons thanks to Font Awesome, Ion Icons, and Glyphicons.
6 Skins
Choose a skin that matches your branding or edit the LESS variables to create your own.
Enhanced For Printing
Supports printing of any page.
Light and fast
AdminLTE contains many different functions, but it remains light and fast.
Browser compatibility
Support for most major browsers including Safari, IE9+, Chrome, FF, and Opera.
Many Plugins
Over 18 plugins and an aditional 3 custom made plugins just for AdminLTE.
Active community
Have a suggestion or an issue? Visit our Github repository to get help.
Screenshots
Several screenshots of template.
Dashboard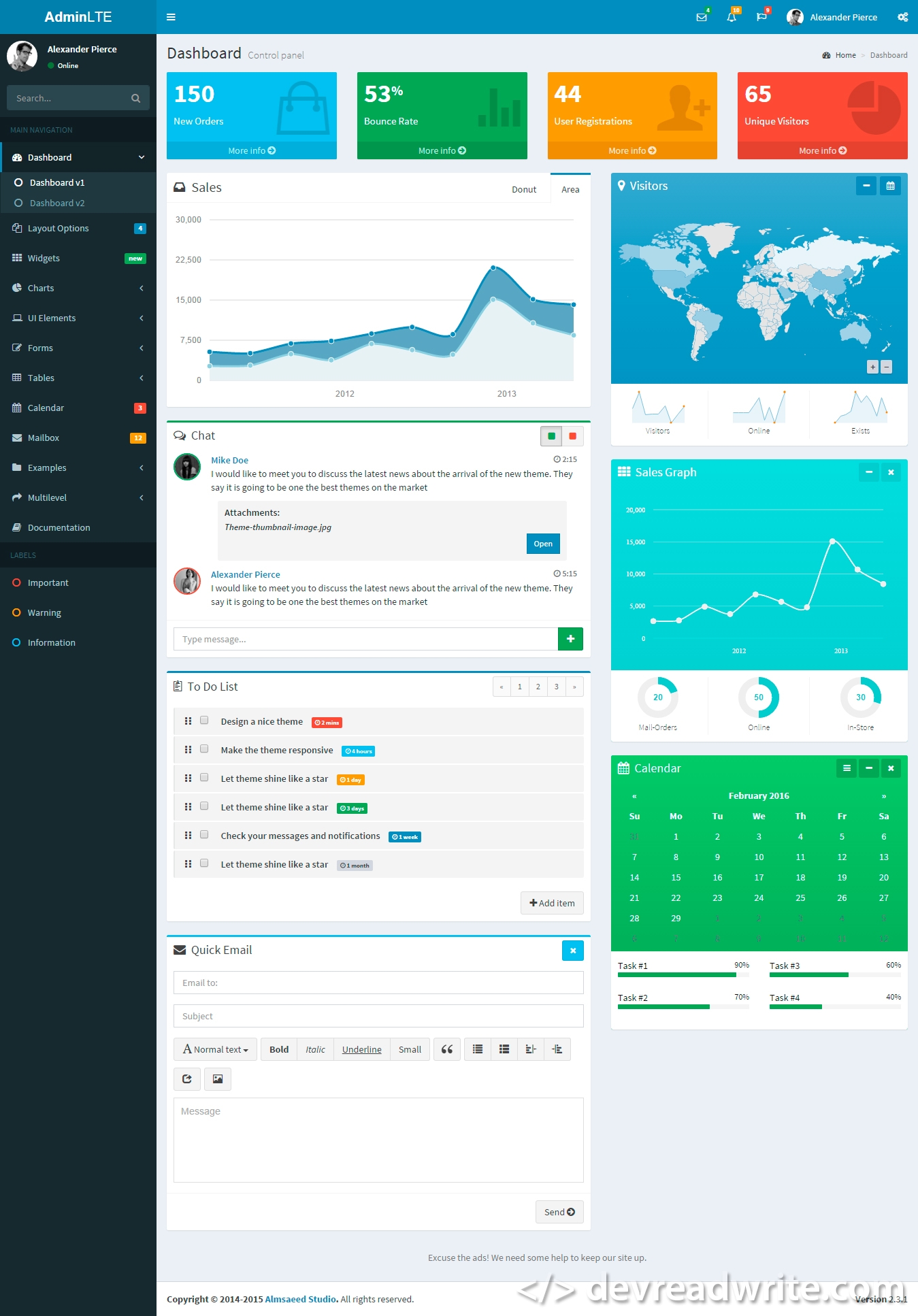 Widgets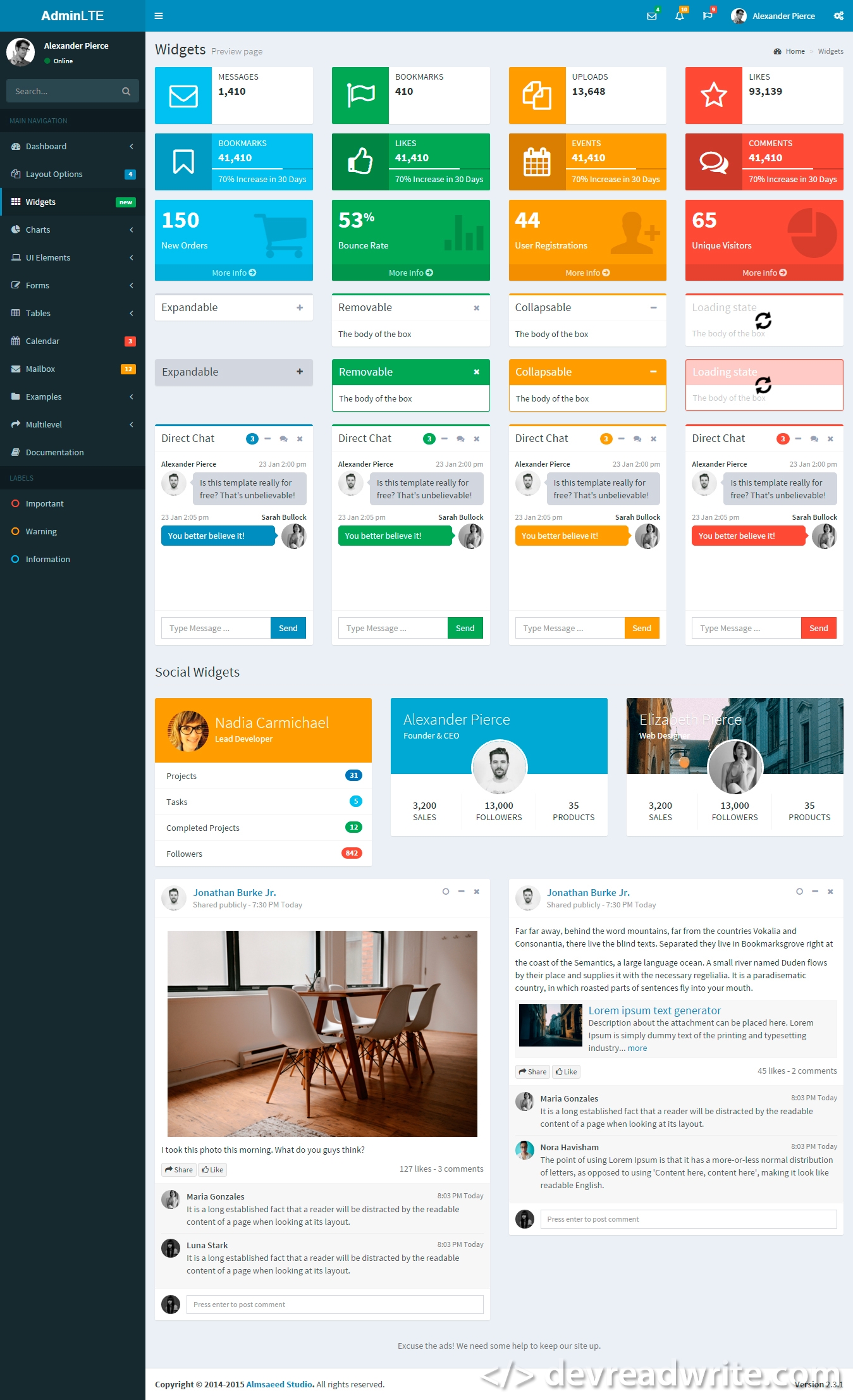 UI elements

Forms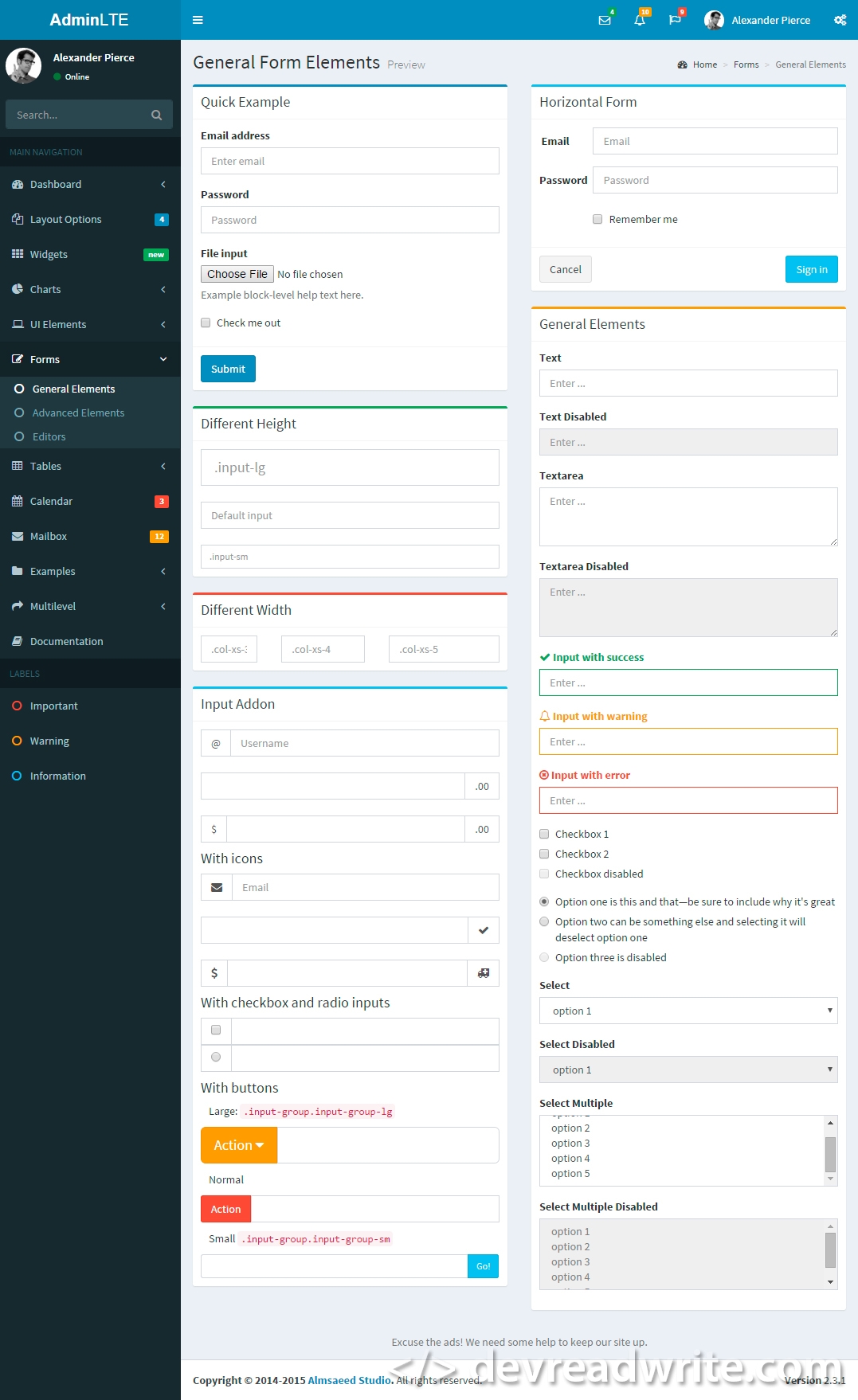 Tables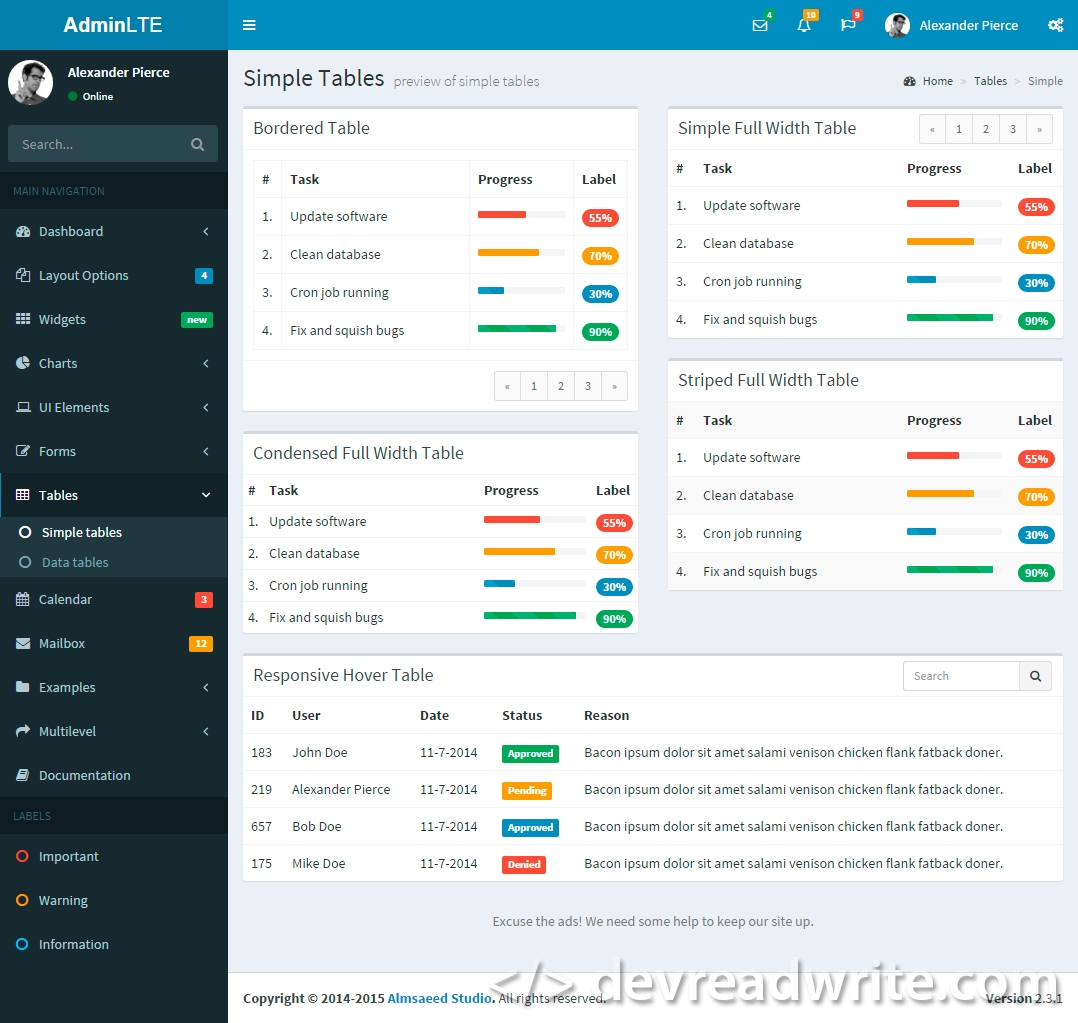 Download
Website Developer: https://almsaeedstudio.com/